We hope to see you at the Ivy soon.
We are open from 11:00 AM – 11:00 PM.
Contact us for the reservation.
Address
Located in Baani Square
G – 89, 90, 91 Ground Floor , D Block , Baani Square, Sector 50, Gurugram, Haryana 122018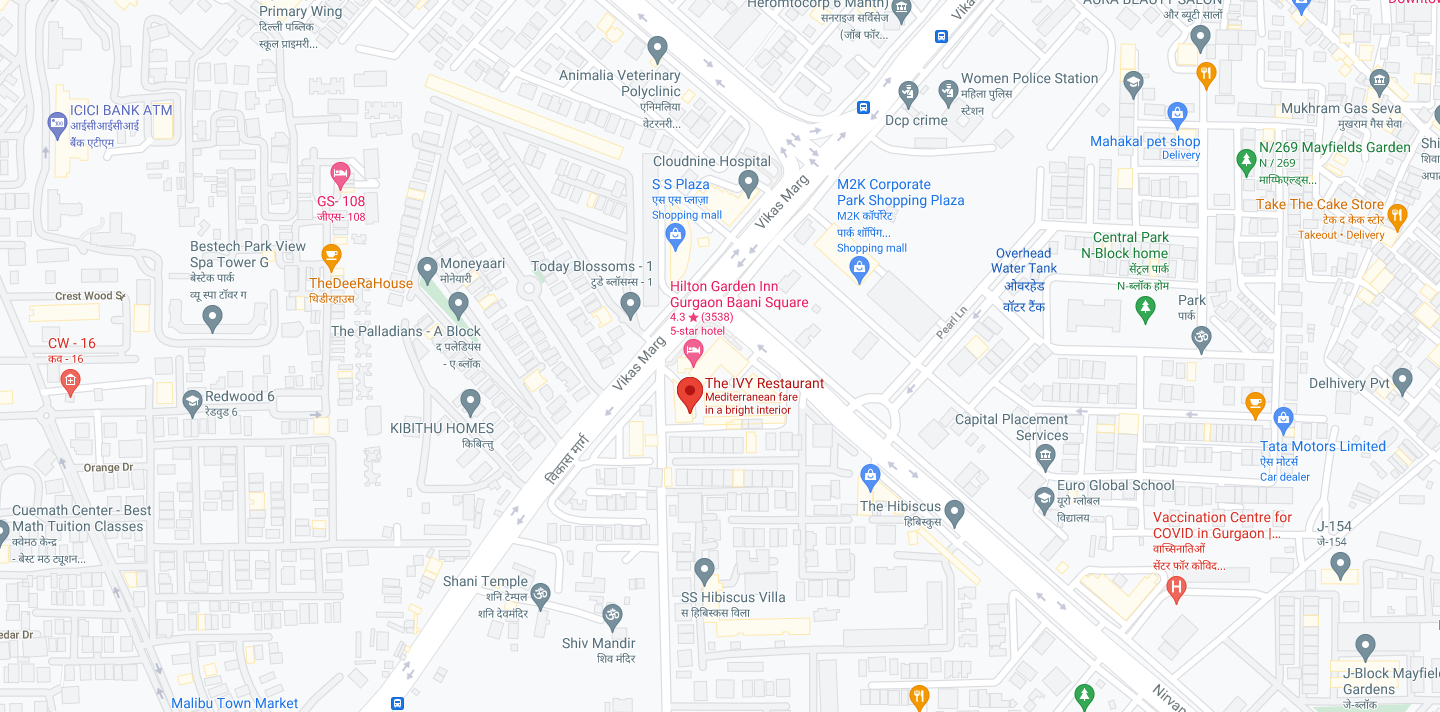 For daily happenings, newsletters, blogs, offers and discounts stay in touch with us.